Tons Of Rock tickets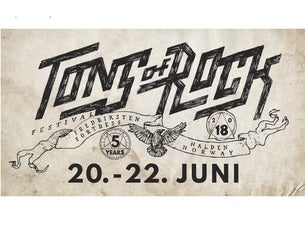 Tons of Rock is arranged at Fredriksten Fortress in Halden 20 - 22 of June 2018. The fortress itself is very spectacular, making sure everything is set for a proper festival weekend. Changes to the program may occur, Tons of Rock is a festival and ticket refunds is given only by total cancellation of either the entire festival or all single days at the festival.
The festival will have its own camp located next to the festival area.
Link to
Official website
/
Facebook/TonsOfRock
Sorry, no results found for 'Tons Of Rock'
Browse by Category